THERE'S NO TIME TO BE BORED IN A WORLD AS BEAUTIFUL AS THIS...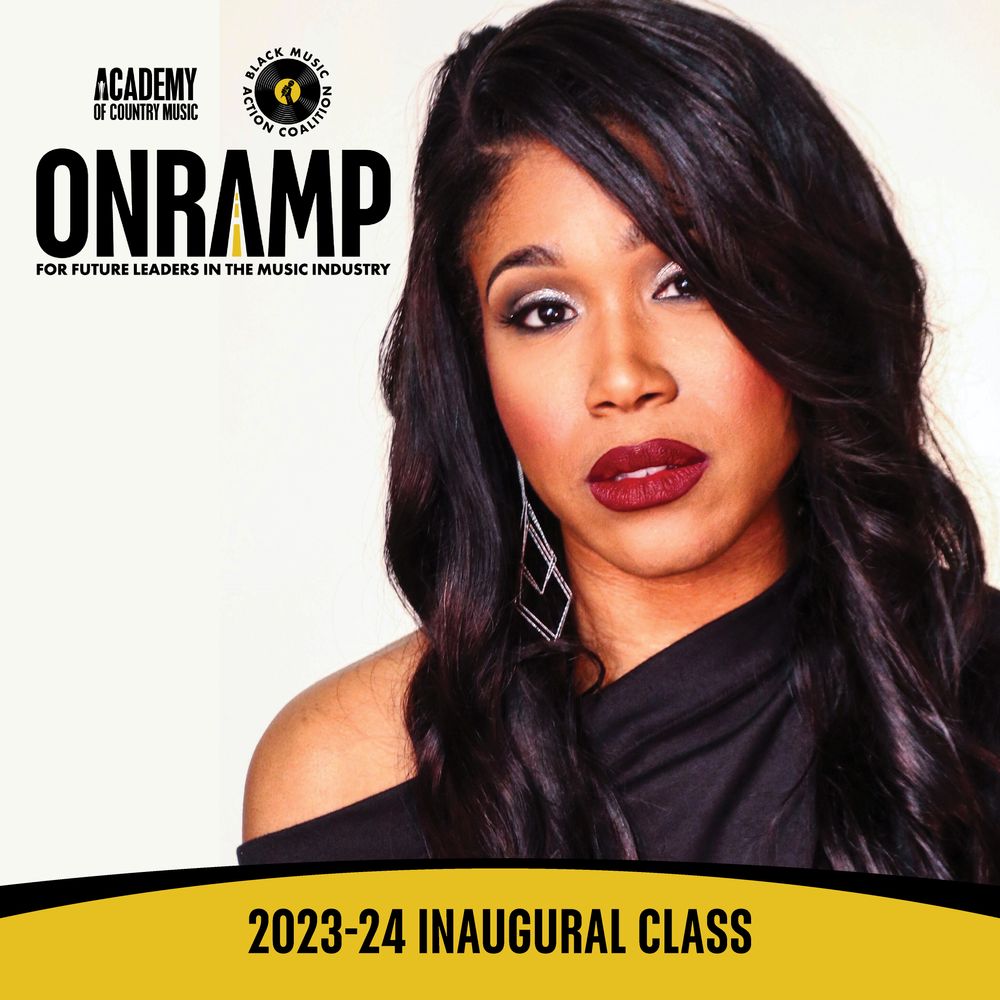 OFFICIALLY ANNOUNCED!
LARYSA JAYE HAS BEEN INCLUDED IN THE 2023-24 INAUGURAL CLASS
The Black Music Action Coalition (BMAC) and the Academy of Country Music (ACM) proudly announced a new partnership to launch, sustain and support "OnRamp," a guaranteed income program for 20 young, Black members of the music community, including artists and industry professionals, in Nashville, Tennessee. The OnRamp program, focused on improving inclusivity and equity within Music City, aims to empower the next generation of leaders in the early stages of their careers by granting access to professional development opportunities, community mentorship, and other opportunities to increase personal growth, industry exposure, exclusive Academy membership panels and tentpole live events, and visibility with Academy Board members and industry leaders.
Larysa Jaye is a performer of enormous talent, heart and spirit. Her music defies categorization, and no wonder; she drives that beautiful voice anywhere…authentically into almost any musical genre because she was steeped in all of them. And then there's Larysa's utterly superb songwriting. Uplifting, sometimes wry and unflinching, soulful, thought provoking and always eloquent. 
She is a joy!
Ellen Pryor - Director of Communications, Frist Art Museum

Larysa is an artist I love to book because she is always up for the task! Large or small, she comes with a God-given gift of a voice that always moves the audience!
Eric Holt - Co-Founder, LoveNoise